We know that when you have a question about your equipment, you need fast access to a helpful guide or an expert. And we also know that when your robot needs a spare part, you need to sort that quickly and simply. So we're proud to introduce Recycleye Support, your new customer portal from Recycleye; designed to give you exactly that.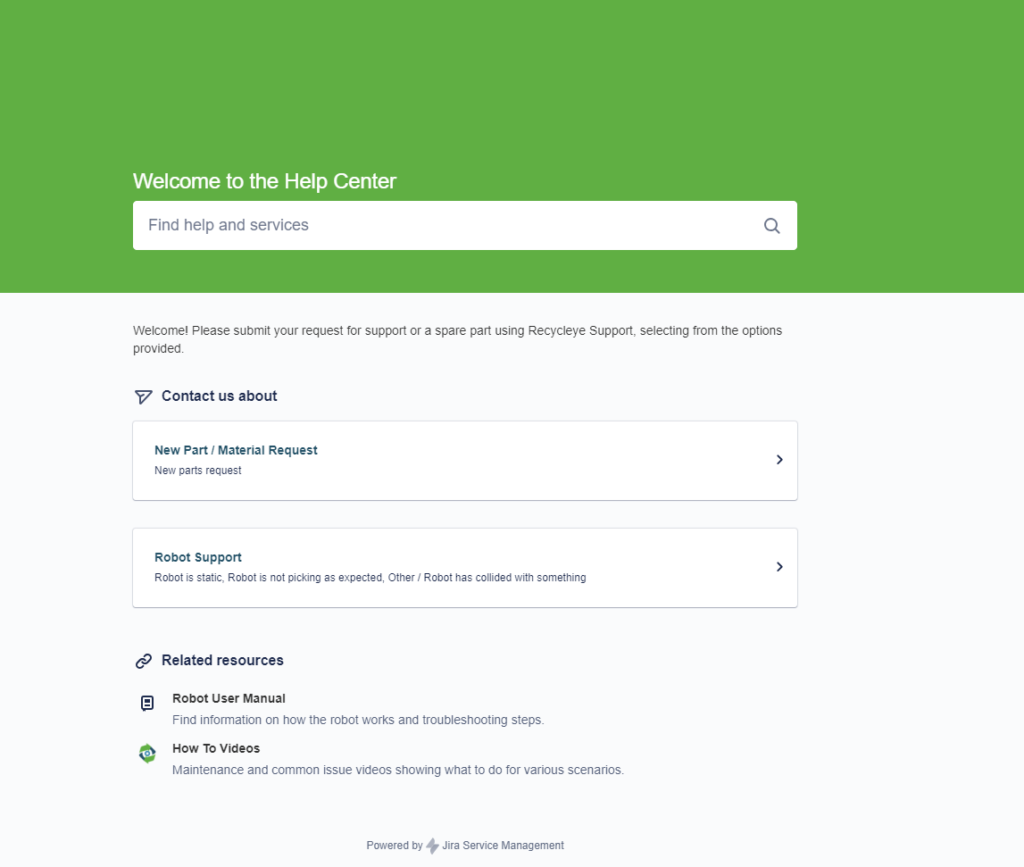 All the support you need at your fingertips
In addition to the on-site training available from our project management team, Recycleye Support lets you access our range of guides and flashcards, designed to remind your team how to operate, maintain and troubleshoot your robot.
Our guides are available in your language (We speak English, French, German, Spanish, Italian and Romanian) and designed to be used on-site and next to the robot. We've also recorded a series of "How to" videos, created to simply explain any actions you may to perform on the robot as part of normal operations – it's all on Recycleye Support.
Getting started on Recycleye Support
To help you get set up on Recycleye Support, we'll need to create a login for anyone in your team that will need access. If you'd like to arrange that, or have a question, just get in touch via [email protected].
Once you have a login, you'll be able to order the help you need and to access our range of guides and videos. You'll also be able to:
Order consumables and spare parts such as suction cups and semi-rigid black tubing
Request support for any issue affecting your robot's functionality
Track your request with a clear resolution date.
If you need access to Recycleye Support, or have a question about its use, just contact us at [email protected] and we'll be happy to help. Meet our Customer Support team, who are standing by to help keep your robot moving and adding value to your business.