Recycleye Robotics
Recycleye Robotics
Profitability is your MRF's key driver. Recycleye Robotics helps reduce costs by automating your manual picking operations, bringing you quality results with up to 33,000 objects picked per 10-hour shift.
Lower the cost of your materials sorting and QC to drive profitability, with robust technology that's easily installed over existing waste streams to deliver a stronger ROI for innovation.
Your next innovation.
Sorted.
Recycleye Robotics is driven by Recycleye Vision, using ground-breaking AI that's as accurate as a human eye.
We'll work with you to deliver a technology solution to meet your needs, sorting your waste more consistently accurately compared to manual sorting.  And for your peace of mind, your installation is supported end-to-end by our expert engineers, underpinned by the FANUC European maintenance network.
Leading robotics partner
Jointly developed through a partnership with FANUC UK to sort dry mixed recyclables. Choose Recycleye Robotics with the confidence you're working with a leading global robotics manufacturer, supported by a trusted network of technical experts and spare parts services across Europe.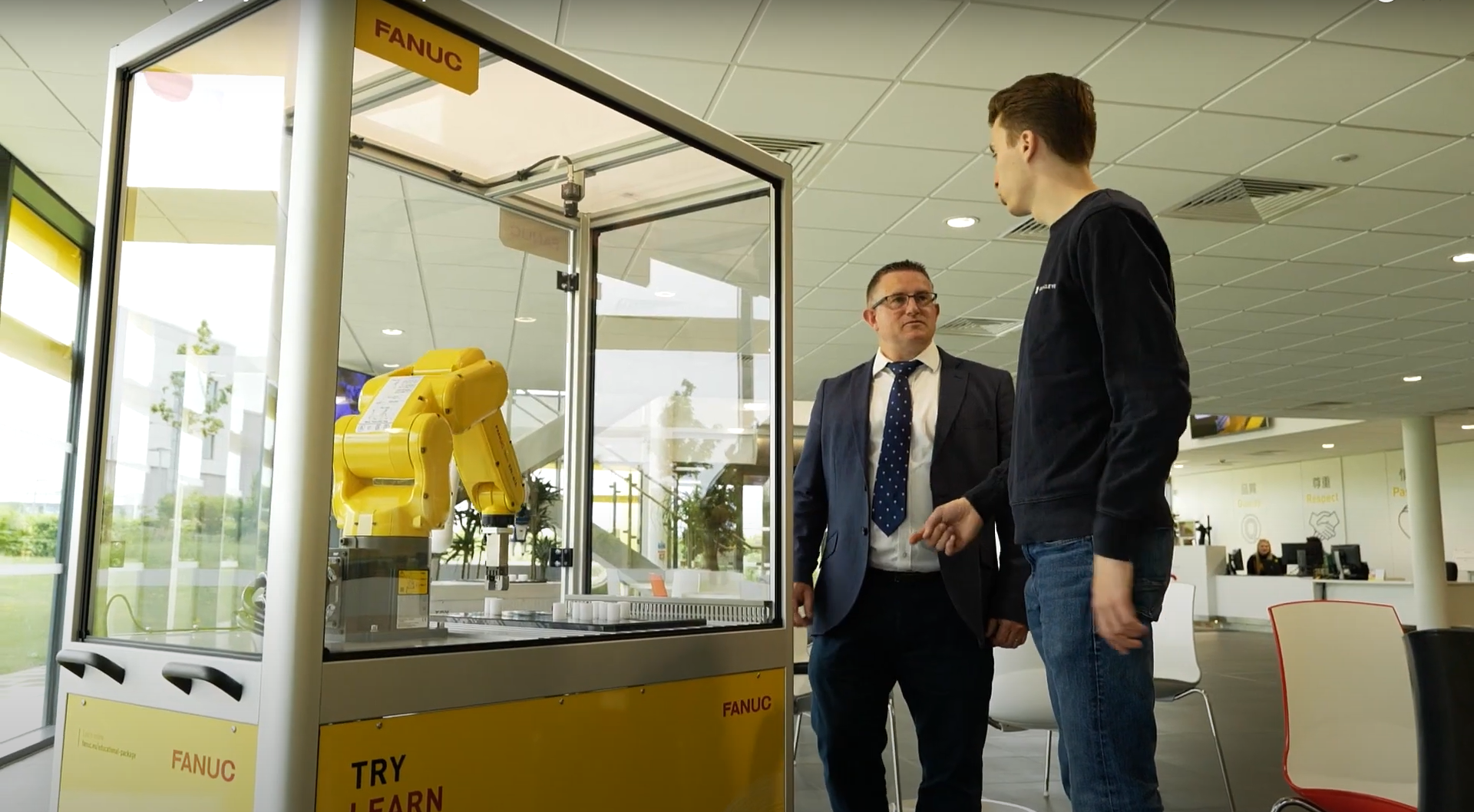 Case studies
Customer success stories
Working with leaders and innovators