In September 2021, Bryson Recycling successfully installed a Recycleye retrofittable AI-powered robotic waste picking system.
This was the first of its kind in Northern Ireland, running at the Bryson Material Recycling Facility (MRF) in Mallusk, Newtownabbey.
The results produced by the robot on a paper line are outlined in our case study.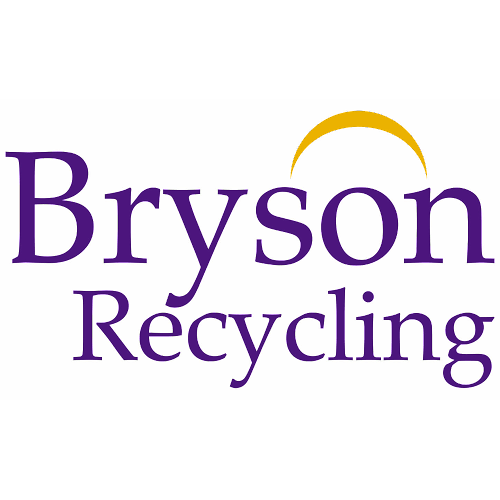 Bryson Recycling is the UK's largest social enterprise recycler, based in Mallusk, Co. Antrim, near Belfast. Established almost 30 years ago, Bryson today runs 12 facilities, with 65,000 tonnes of waste processed in 2021. The company employs over 300 people.
The Bryson team was looking for a solution to improve purity on a paper line, particularly to pick brown board and carton from a mixed line.
Low installation cost of £10k
The Recycleye Vision and Robotics solutions were installed over an existing belt, with the AI computer vision trained to identify and pick various products on a priority basis. The Recycleye KPI dashboard and metrics identify the exact amount and type of material picked in a specific period. This enables clearer understanding of the amount and value of materials on the belt and picked.
"I want to see as many robots as possible at my site
The nozzle was adapted by Recycleye after our feedback and now it lasts much, much longer – normally one month – with over 20k picks per day".
Jarek Stanislawek, Engineering Manager at Bryson Recycling
The installation was quick, simple, completed without large equipment and at low cost by a small team over a weekend. This minimised cost and reduced impact on business operations.
Following initial commissioning, the AI-driven robotic solution is picking consistently, producing an average of 400,000 items a month of target material.
Some of the successes of the project include:
35-50 successful picks per minute of target materials
Low installation cost of £10k
Around-the-clock support from the Recycleye team
Increased yield – delivering between 35 and 50 picks a minute, the robot has increased the purity and volume of target board material and cartons
Increased output – running longer than a human's 10 hour shift, with more than 95% availability, robotic picking is increasing output on the line by 10%
Increased clarity – user-friendly dashboards deliver accurate and close to real time information on the line's quality and output