In her latest blog, Technical Sales Manager Zoe Cook considers what we can expect to hear at RWM Letsrecycle Live, taking place on 14th and 15th September.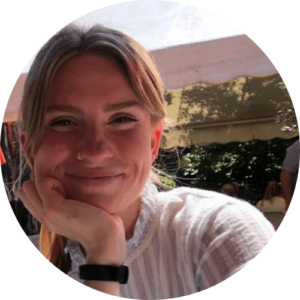 As we prepare to attend RWM Letsrecycle Live at the NEC in September, we're reminded of the insightful conversations that we had at the last large show this year, IFAT in Germany, covered in our last blog 3 Things We Learnt At IFAT 2022. There, we met many waste management professionals curious about the benefits of robotic sorting in MRFs, looking for more detail to inform other stakeholders. If you're convinced, but also still need to bring your Board along, read on for some tangible reasons as to why now is the right time to invest in this technology.
Robotic sorting is here to stay
The waste management market in the US is further advanced in the deployment of robotic sorting, with one technical lead from a North American waste management provider telling us at IFAT "I have 50 robots already and I intend to invest in 150 more next year". In Europe, we've been working with MRF managers to install AI-driven waste-picking robots since 2019.  From the first of its kind installation in England at FCC re3 almost exactly one year ago, the case for investment is more compelling than ever with an increasing number of drivers:
Market forces: A European MRF manager who visited our stand at IFAT told us "Now is the time to invest in robotics". This manager was convinced partly due to the current market conditions driving demand for recyclates and the need for greater purity, but also by the results being delivered by waste picking robots. Based on other conversations with MRF managers, it is clear that there is a growing consensus that now is the right time to invest. The evidence proves robotic sorting is effective and this tech is here to stay. Check out our latest case studies for more detail.
The latest technology: 2nd generation robots aren't like the ones that came before – they were often over-engineered, expensive to buy and to install. Recycleye Robotics is intelligent, (driven by AI) lighter and specifically designed in partnership with leading robotics manufacturer FANUC to pick dry mixed recyclables. The 6-axis Recycleye robot has a unique "pick, rotate and shoot" functionality that means no phantom picks or time wasted, making it more reliable.
Upcoming regulatory change: Greater transparency and traceability will be required when EPR comes into force in 2024. Investing sooner rather than later allows access to the management data and near real-time reporting available from AI-powered waste sorting, providing time to fully understand operations and be armed with the data you need. The forward-thinking MRF managers we speak to are already looking at ways to adapt to this changing regulation.
Take confidence in the results achieved
Feedback from many MRF managers tells us they need certainty when deciding whether to invest in new sorting technology, so we're looking forward to sharing the insights and results from customers  we've worked with over the last 12 months since we last attended the RWM and Letsrecycle Live shows. Practical examples of success always help to build confidence.
Recycleye now has 20 robotics installations completed or planned with customers across the UK, France, Germany, Italy and even Australia trusting in our product.  We have worked with innovators such as FCC Environment and Bryson Recycling to install our powerful 6-axis robots in their facilities, delivering exciting results. We've helped FCC Environment to deliver an increase in recovery of 12% with 99% purity on target material, whilst Bryson Recycling has increased recovery by 10%, after enjoying a rapid and low-cost installation. Read more on these case studies here.
We have also held webinars to explain the drivers and considerations when deciding to install robots in a waste facility – if you missed them, you can watch the highlights of our risk management webinar and our plastic sorting success webinars on our YouTube channel.  In the webinars, we cover the challenges associated with applying computer vision to the scanning and sorting of waste materials, and how we overcame them using ground-breaking AI.  They delve into the challenges we faced and overcame to identify the often dirty, overlapping and crushed items found in waste streams.
So, if you are considering how robotic sorting will work in your MRF, book an appointment to come and meet me or one of my colleagues at our stand (M-154) at the show.  Or come and listen to our CEO, Victor Dewulf, as he participates in the panel on Innovation in MRFs in the Data and Digital Theatre on 15th September at 13.15.
We believe you'll leave knowing why now is the time to invest in 2nd generation robots and why Recycleye Robotics should be your first choice of partner.