22 September, 2021, Sky News – Recycleye, the London-based technology company using advanced artificial intelligence and robotics to turn the world's waste into resources, has raised a £3.5M seed round.
Having developed the world's largest visual AI database of waste items, and low-cost robotics technology that automates dangerous manual labour, Recycleye enables waste management companies, including Biffa, to increase the purity and value of materials
Led by deep-tech venture capital firm Promus Ventures through its Orbital Ventures space fund, and with existing investors Playfair Capital, MMC Ventures, Atypical Ventures, and Creator Fund all participating. The company's seed round takes its total funding to-date to £4.7M since it was founded in 2019 by CEO Victor Dewulf and CTO Peter Hedley.
Already relied upon by waste management leaders Biffa and ReGen in the UK, and three of the five largest waste management companies in Europe, Recycleye will use the funding to scale and enhance the accuracy, scope, and capabilities of its world-leading machine learning and robotics technology. In addition, it will continue to bolster its team, expand into new European markets, and further consolidate within existing territories (including the UK, France, and Italy), and expand its product line beyond vision systems.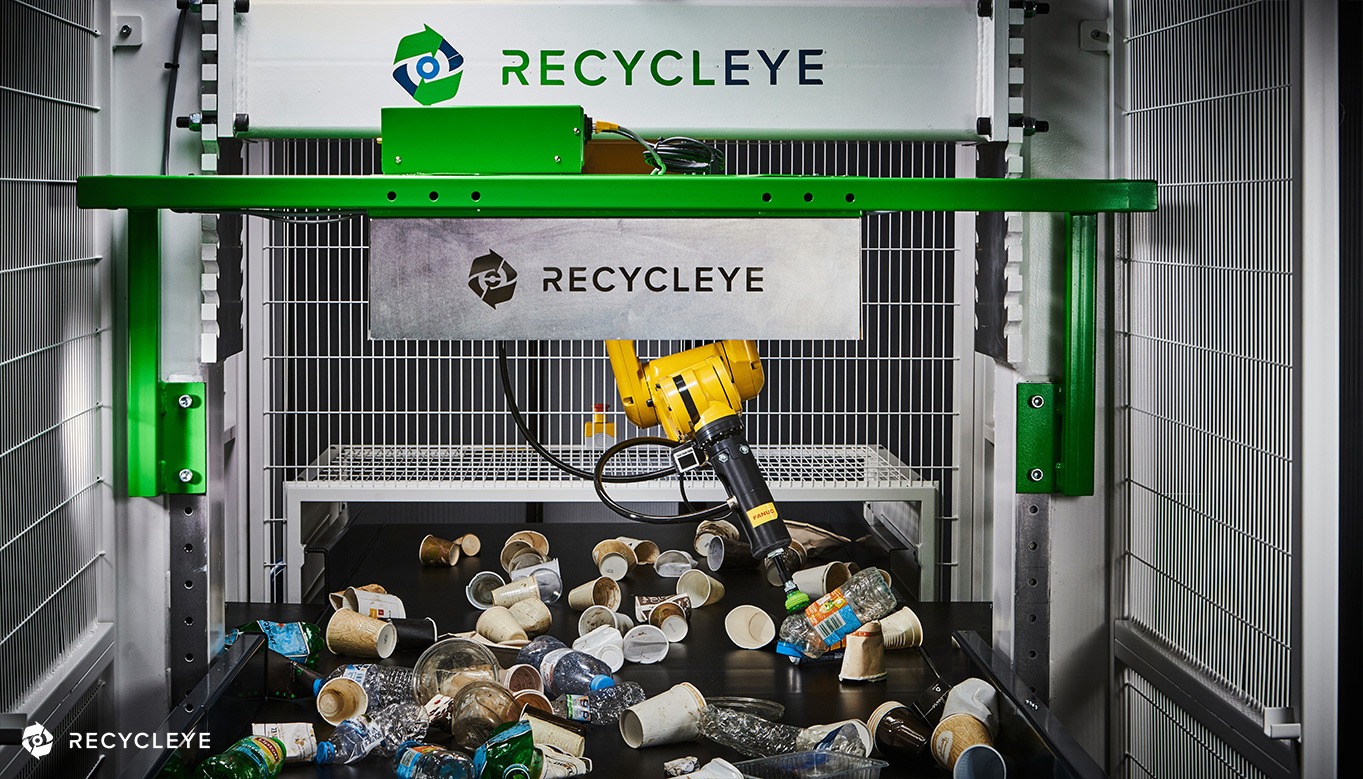 The recent IPCC (UN) report on climate change, ahead of COP26 in November, has further highlighted that solving the recycling epidemic is one of the world's most pressing global challenges, with 2 billion tonnes of waste produced annually, according to World Bank. In the UK, more waste is now burned rather than recycled, with 11.6 million tonnes incinerated in 2019 compared to the 10.9 million tonnes sent for recycling. 
Using advanced machine learning to train the world's most powerful recycling robots, Recycleye prevents valuable recyclates from being downcycled, a result of inefficient and ineffective manual labour, with human workers facing dangerous, dull and dirty working conditions, and unreliable machinery. 
The company empowers recycling facilities to increase the purity and subsequent value of their output, increasing the resale value of bales fivefold. By lowering operational expenditure, Recycleye can save facilities up to £2M each year. The company counts Microsoft, NVIDIA, Imperial College London, and FANUC as key technological and strategic partners. 
""Waste is not recycled when the cost of recycling exceeds the value of the sorted material. By lowering the cost of recycling with artificial intelligence and robotics, we're breaking this threshold and building a world where our removal chains are fully integrated back into our supply chains",
comments CEO Victor Dewulf, who left investment banking at Goldman Sachs to study for a PhD in Machine Vision so he could gain the skills to tackle the recycling problem, and tested the company's AI by throwing waste items on a treadmill.
""It's startling to see just how inefficient and reliant on archaic, manual processes the waste management industry is. To ensure our team understands the pain of human picking, and the need to replace it with technology, we take them on retreats to trash dumps across Europe. We are delighted to be backed by Promus Ventures, a VC firm with a track record of backing and scaling deep tech companies with world-changing ideas like ours."
Recycleye Vision – World-Beating Machine Learning Accuracy
Combining AI, smart analytics, and low-cost cameras, Recycleye Vision is an end-to-end operating system that provides facilities with unprecedented visibility on waste composition, and operations. While current UK regulation requires facilities to sample just 0.05% of waste, Recycleye Vision analyses 100% of it, with computer vision the only technological breakthrough that can achieve such visibility on waste streams without packaging or production processes being physically altered. 
Recycleye Vision is underpinned by WasteNet, the world's largest visual database of waste items, developed in partnership with Imperial College London and the Delft University of Technology in the Netherlands. 
Consisting of over 2,700,000 labelled images (with this number growing continuously), WasteNet uses intelligent software and computer vision algorithms to replicate, and ultimately outperform, human vision, and identify waste items at a brand and weight level. By applying machine learning, Recycleye is able to increase the granularity of waste sorting by, for example, detecting food vs non-food-grade plastics (which to-date has not been possible), and in the process increase the resale value of bales fivefold. The data is for the first time commoditising waste by providing a detailed digital breakdown.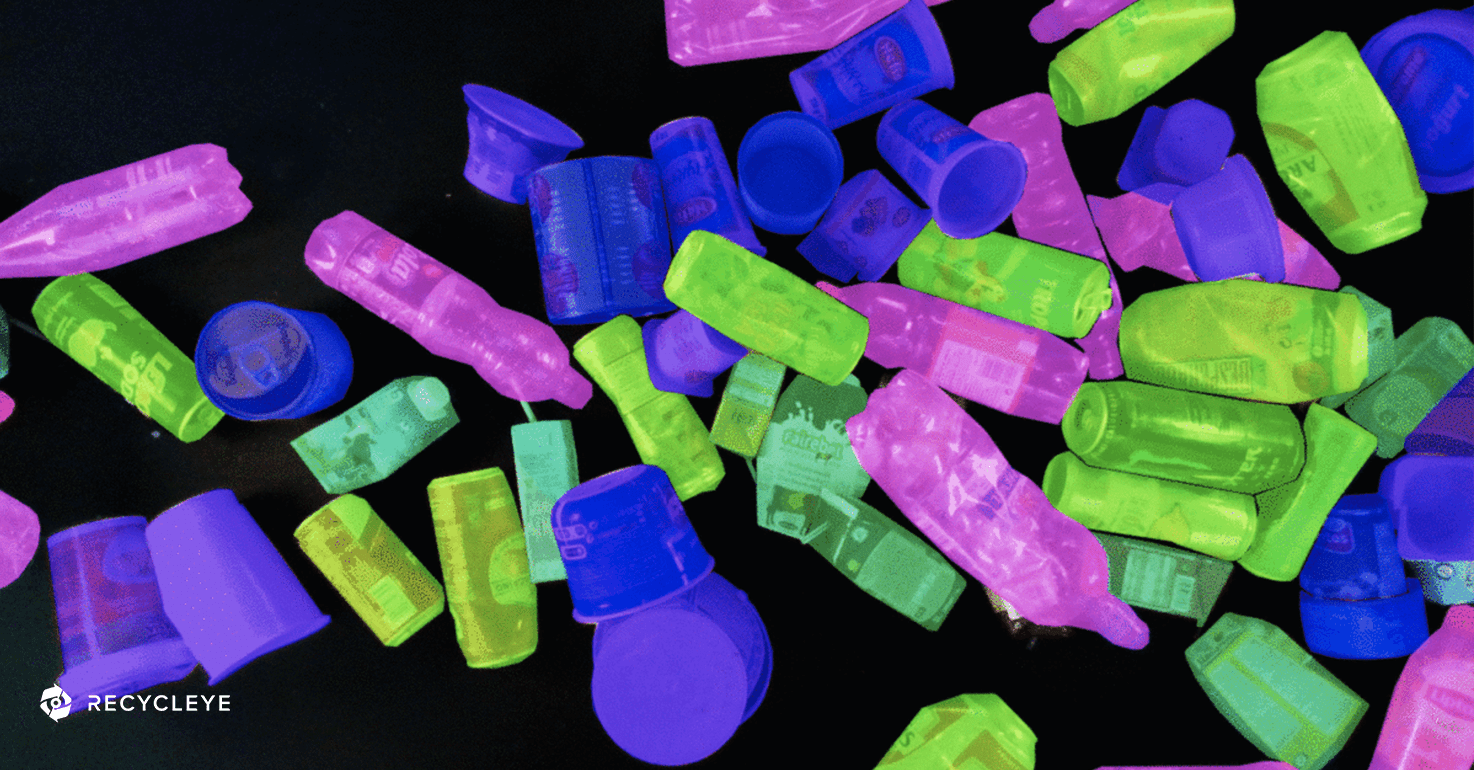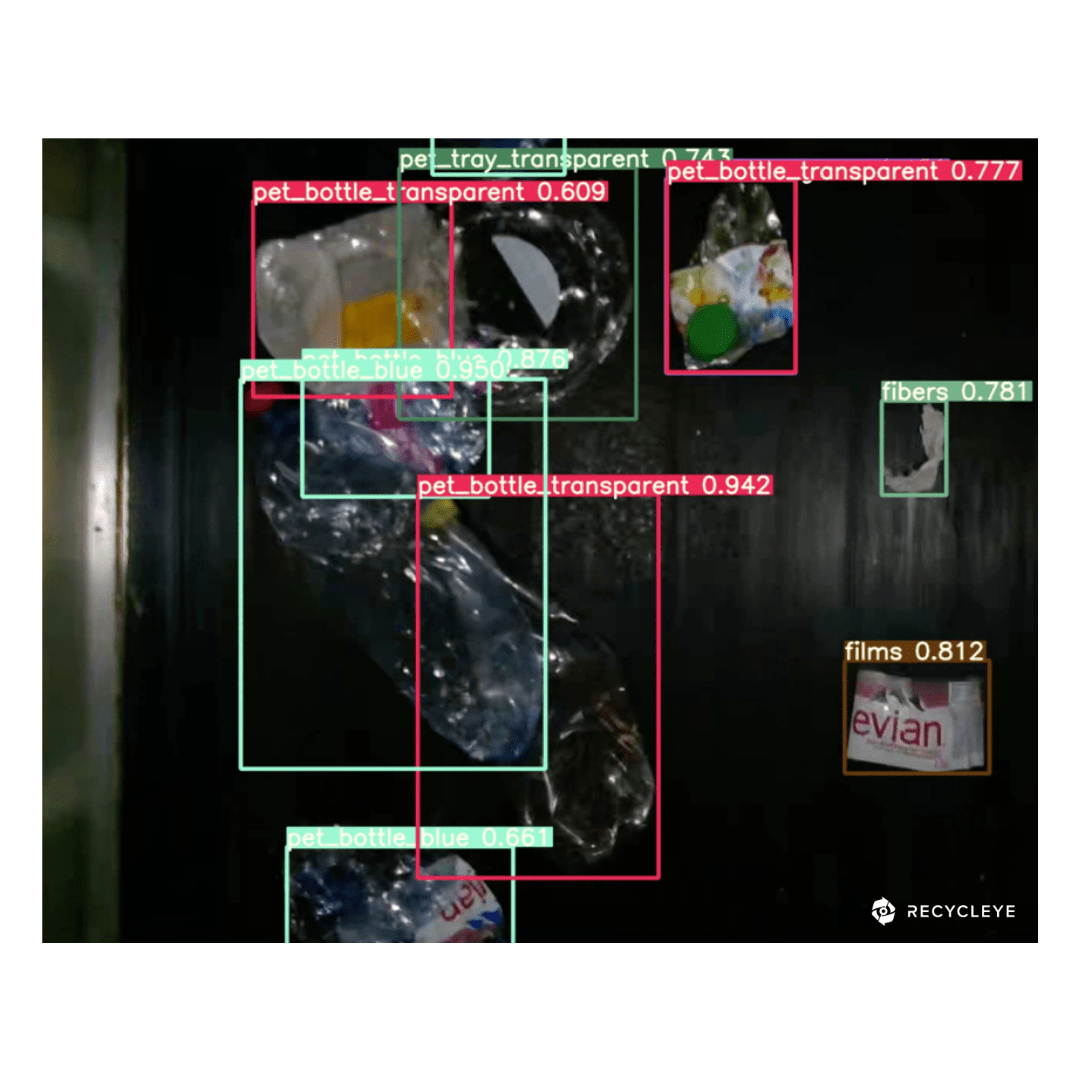 Installed within more than 10 facilities across the UK, France, and Italy, Recycleye Vision also allows recycling facilities to gain full visibility of their operations, providing high-level and actionable insights, and metrics on stream purity, plant downtime, hazards, and potential plant failures. For example, it will detect if an item is potentially large enough to cause a piece of machinery to break.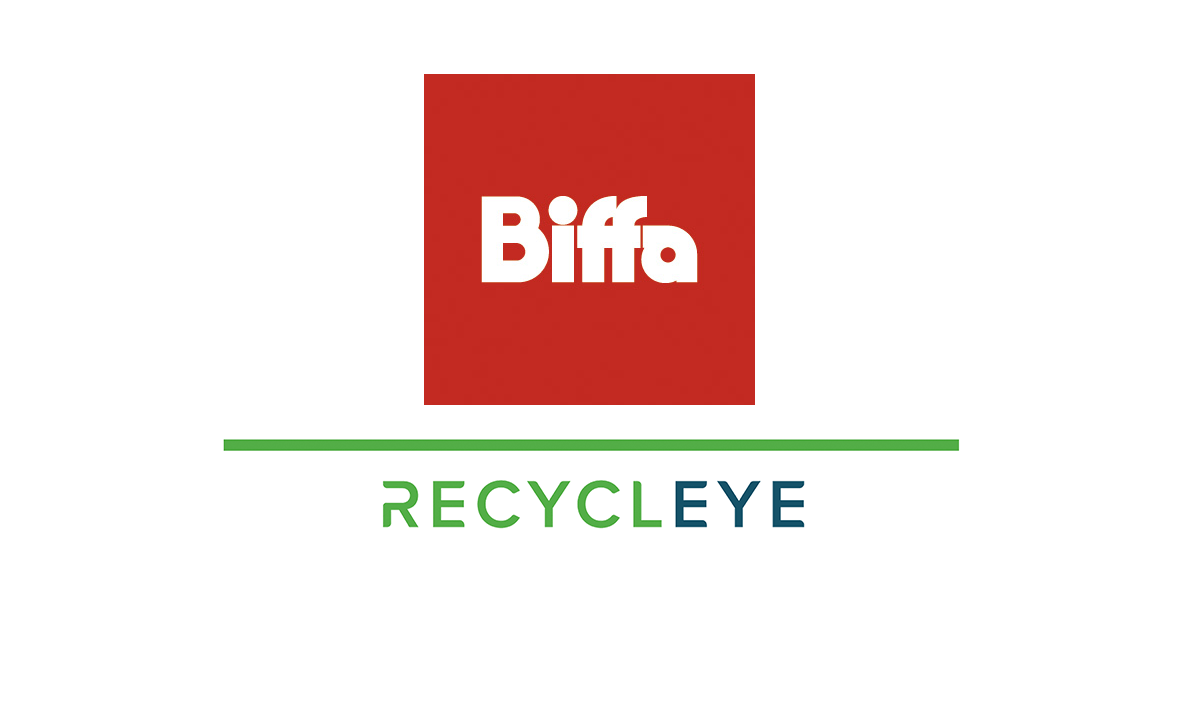 At Biffa's Aldridge facility, Recycleye Vision has been installed to automate the quality assessment process entirely, classifying individual items on their PP, PET and HDPE lines. Mick Davis, Chief Operating Officer for the Recourses and Energy Division at Biffa, comments: "It is great to have the opportunity to partner with Recycleye at our Aldridge facility. The technology gives us a much better picture of the waste we are collecting as well as optimising the processes at the plant. From spotting hazardous material which could damage machines to identifying metrics which can improve working patterns, the AI technology can help transform the way that our waste is screened and sorted. This is not only a positive step forward for Biffa, our employees and customers, but better for the environment and the Government's increased recycling rate target."
Recycleye Robotics – Automated Waste Picking and Sorting 
A highly intelligent waste management system, Recycleye Robotics is a robotic picking system that automates an otherwise dull, dirty and dangerous manual task.  
Powered by Recycleye Vision's AI classification capablities, Recycleye Robotics currently operates at a rate of 55 successful picks per minute, which exceeds human performance by over 20%, and weighs 75% less than any other existing unit on the market, making installation and retrofitting easier and cheaper.
Developed in partnership with world-leading robotics manufacturer FANUC and the Manufacturing Technology Centre in Coventry, units have been installed within two facilities across the UK and France, so far, with another three confirmed for the coming months. 
"We have already demonstrated the impact of applying the latest robotics and AI technology to the waste management sector, and this funding will enable us to continue to improve our existing products," adds CTO Peter Hedley. "Waste doesn't exist, only materials in the wrong place, and intelligent technology can realise this."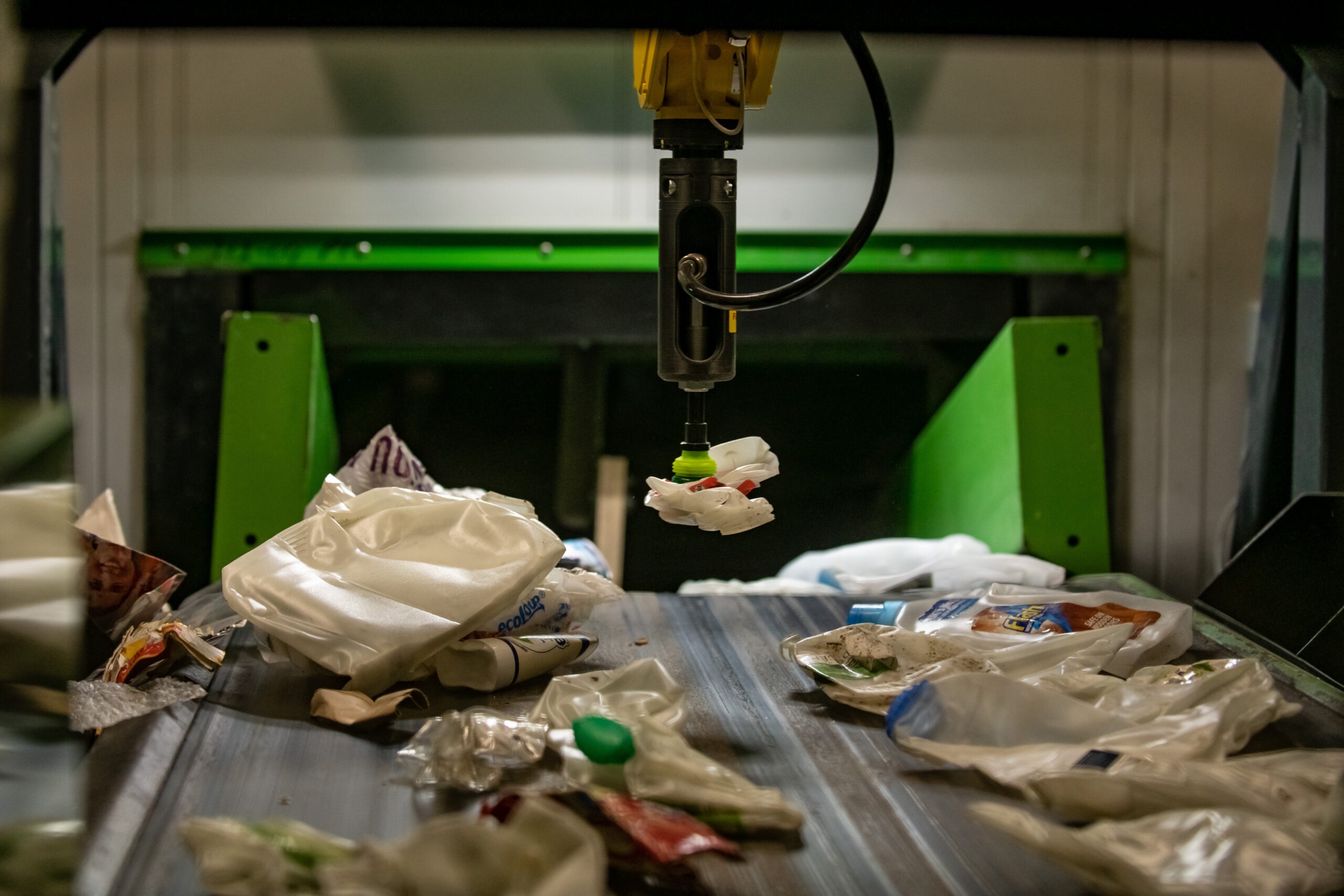 Mike Collett, Managing Partner at Promus Ventures, comments: "We are excited to back the team at Recycleye and their ambition to automate and digitalize operations in the waste management industry. We were impressed with the team's vision and execution to date, and we firmly believe their waste-sorting AI platform will transform recycling facilities, making them more efficient and optimal."
Recycleye is a London-based technology company using advanced machine learning, computer vision, and robotics to bring transparency, traceability and accountability to the waste management industry. Founded in 2019 by CEO Victor Dewulf and CTO Peter Hedley, the company has raised £4.7M to-date, and is backed by Promus Ventures, Playfair Capital, MMC Ventures, Atypical Ventures, and Creator Fund. The company, which operates within the UK and across Europe, employs a team of 24 people. 
Founded in 2012, Promus Ventures invests in early-stage deep-tech startups solving complex problems to advance everyday lives across the world. From offices in Chicago, San Francisco and Luxembourg, Promus Ventures has invested in over 85 early-stage startups in the US, Europe, UK, and New Zealand. Some of Promus Ventures' leading portfolio investments include Rocket Lab (Nasdaq: RKLB), Whoop, Spire (NYSE: SPIR), Mapbox, ICEYE, Bellabeat, Swift Navigation, AngelList, Behavox, Gauss Surgical, Figure Eight, Isotropic Systems, Halter, Cobalt and numerous others.