Recycleye has been named on Norrsken's Impact/100 2023, the annual list of the world's most promising impact startups.
Norrsken is a non-profit impact eco-system, who elevate entrepreneurs tackling the world's greatest challenges. Today, they announced their annual list of the world's top 100 'better role models', or impact startups, including Recycleye. As part of the campaign, the Recycleye logo featured on the Nasdaq billboard in Times Square. Click here to see the full list and spot our logo live in Times Square.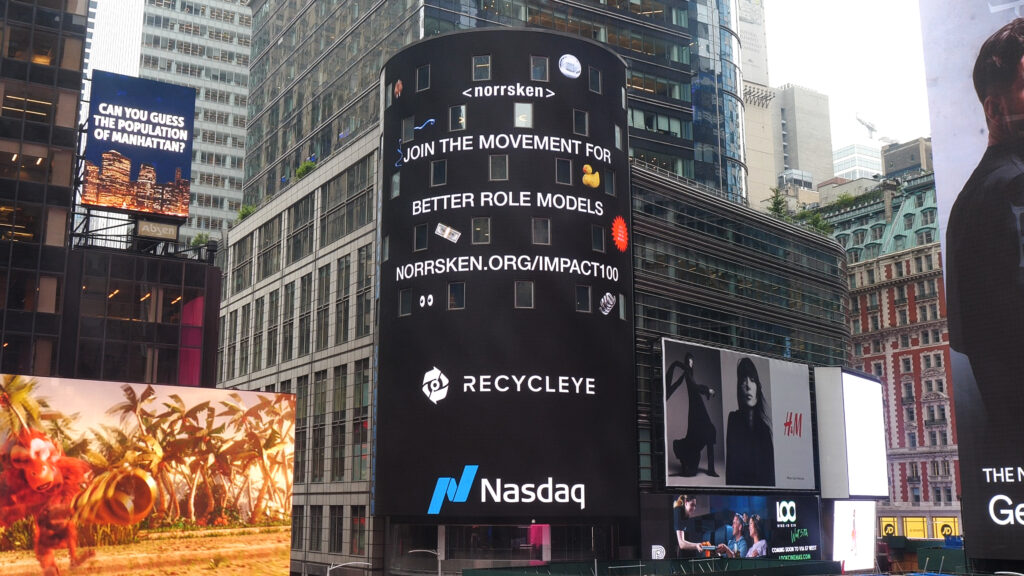 We are proud that our AI-powered waste-sorting robots have been dubbed one of the "100 ways to fix the future", alongside startups from across the globe who are developing groundbreaking solutions to support the circular economy. We believe our empowered, inclusive and persevering team of waste, AI and robotics experts truly are the 'better role models' who are contributing to fixing the future.