Panda Ireland has spoken on the simplicity and efficiency of its 4 Recycleye robots, one year after installation at the Ballymount MRF. Retrofitted to Panda's site in November 2022, the AI-powered robots automate the MRF's quality control operations. 2 of the 4 robots are removing contamination from a mixed paper line, whilst another is removing contamination from an aluminium can line, and the last is recovering beverage cartons from a residual line.
Panda's Ballymount MRF is a mixed dry recycling facility, the largest in Ireland, which processes the co-mingled recycling collection from 400,000 homes in Dublin and the surrounding counties, and produces paper, plastics, aluminium and steel for reuse. It provides an important service in helping Ireland meet sustainability goals. The waste management company, which is a member of Beauparc, was looking for a solution to address labour challenges and enable the site to run efficiently.
Thus, it invested in innovation, installing 4 AI-powered robotic arms over their DMR quality control lines, an application which is the first of its kind in Ireland. The system comprises a camera which sits atop the conveyor belts and identifies every item in the waste stream by object and material using computer vision algorithms, which then instruct the corresponding robotic arm to pick the item and shoot it into the correct bin. This provides Panda with consistent picking, meaning its operations are more profitable, whilst also scanning 100% of the waste stream to provide compositional trend insights to the MRF.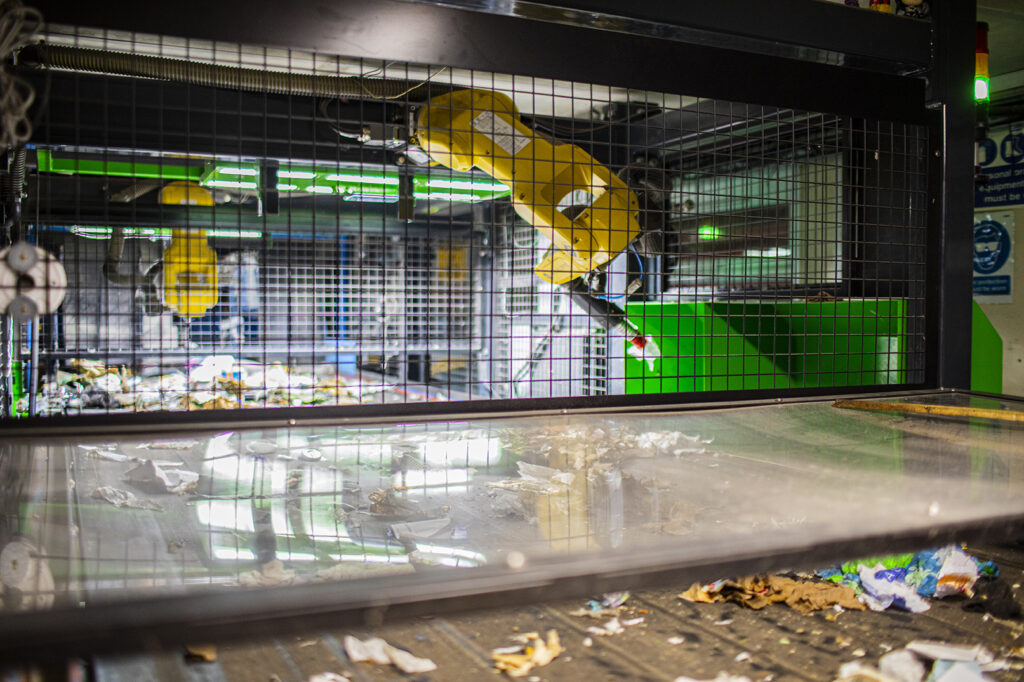 Liam Dunne, Head of Project Management Office at Panda, said of the innovation, "The Recycleye robot system has provided a cost reduction and allowed us to achieve a more accurate picking solution at certain points in our process."
The aluminium line robot has automated a previously manual job, resulting in a labour cost reduction, as the robot is able to pick consistently and continuously across both shifts. Meanwhile, the residual line robot is recovering beverage cartons which were not previously picked for resale, creating a new revenue stream for Panda's MRF.
The robotic system was provided by Recycleye, a London-based technology company, who manufacture solutions specifically tailored to DMR. Their light, retrofittable solution is attractive to MRFs, as Liam shared, "The single biggest reason we decided to go with Recycleye is that they fit their machine into our existing infrastructure. The installation process was carried out over 2 weekends, out of production hours, within our schedule. All we had to do was prepare the area – Recycleye looked after everything else."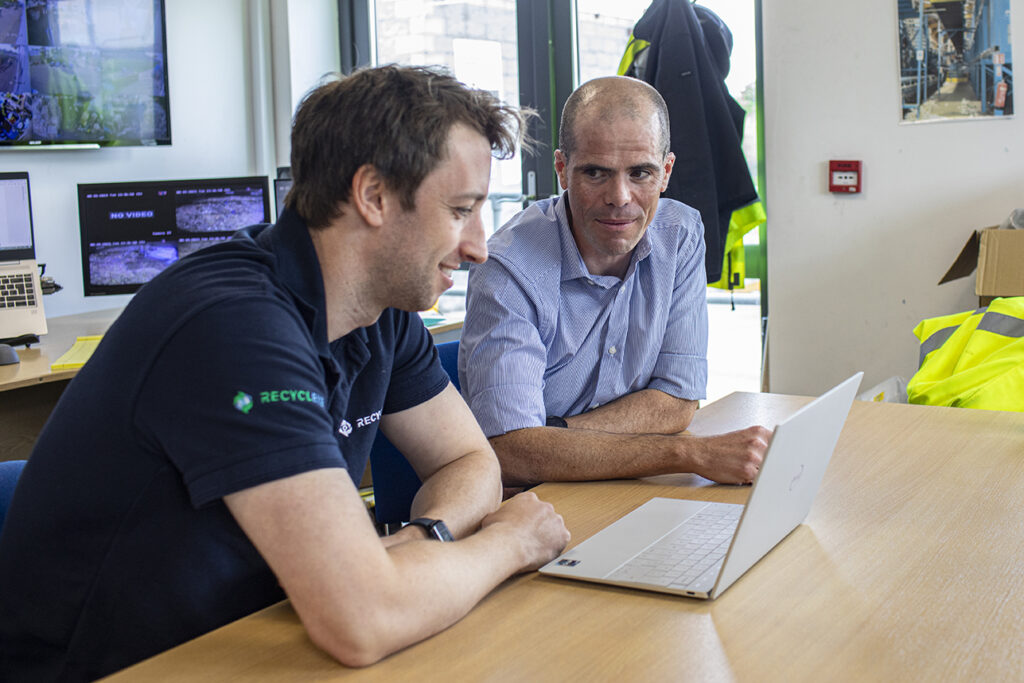 On the partnership, Tom Harrison, Technical Sales Manager for UK and Ireland at Recycleye, commented, "We are proud to support the Panda team in automating their sorting operations to achieve more reliable resource recovery through a robust, cost-effective and retrofittable solution."
Several MRFs in the UK and Ireland are choosing to digitise their quality control, which indicates, as Liam is quoted, that "Robotics and automation are key to the future of waste management, because they bring about efficiency in our sorting process, by delivering repeatability and reducing costs."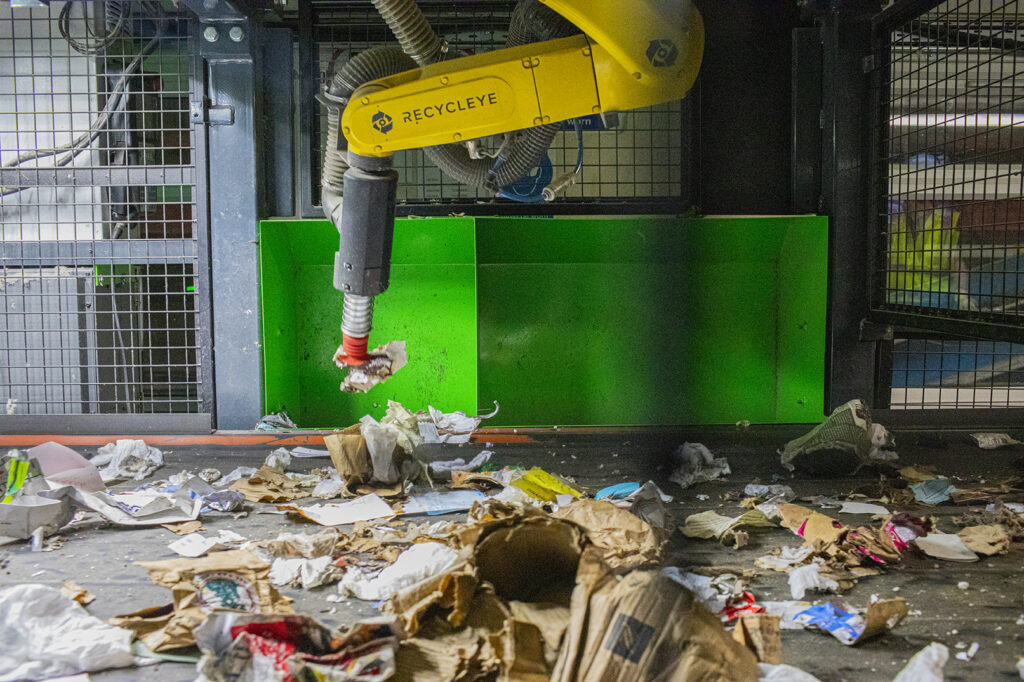 Read the story on Letsrecycle here.