25 October, 2021 – On the eve of the 2021 edition of the global waste management fair, Ecomondo, we are proud to share the details of the agreement between Acea Ambiente and Recycleye for the development of the first automated quality control system in waste separation in Italy.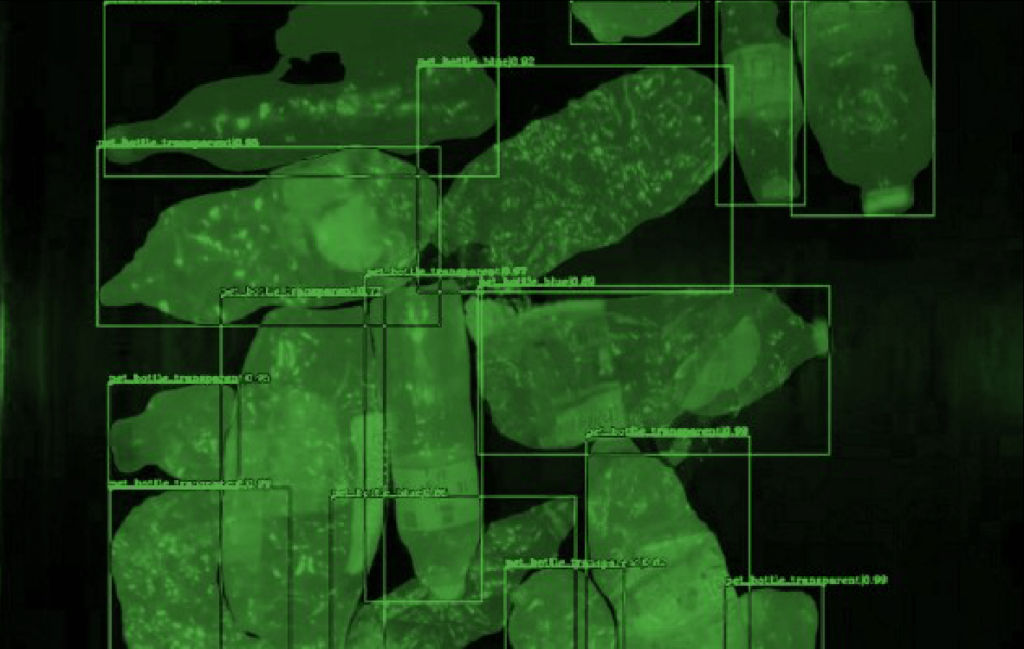 Our team of specialists is adapting the Recycleye Vision system to the needs of Acea Ambiente to automate quality control in waste separation plants. This innovation will allow Acea Ambiente to have real-time information on its facilities, constantly guaranteeing high purity. This is an exciting collaboration for the Italian waste management industry, heralding a new era of automation and efficiency in the sorting of materials for recycling.
Speaking about this innovation, Giovanni Vivarelli, President of Acea Ambiente announced: "Waste management and valorisation is part of Acea Ambiente's commitment to the circular economy. Our collaboration with Recycleye to develop the first automated quality control system in Italy will increase the volume of recycled materials. Recycleye is developing cutting-edge technologies in waste management and we recognise the importance and effectiveness of this agreement, based on research and innovation."
Peter Hedley, CTO of Recycleye, said: "This collaboration is another tangible example of the change in the recycling industry that we hoped to achieve through Recycleye. Enabling Acea Ambiente to further maintain its commitment to the circular economy is another step towards our mission to solve the global waste problem through 21st century technology and we are inspired to collaborate with them."
Come and see Recycleye at Ecomondo, stand 16, Hall 3 to learn more about our role in solving the problem of the century.
Hear directly from Recycleye CEO Victor Dewulf on Thursday, October 28th at 11:45 a.m. when he shares insights in his session titled "Using Computer Vision to Bring Innovation to Recycling".

Recycleye e Acea Ambiente collaborano allo sviluppo del primo sistema automatizzato di controllo qualità nella separazione dei rifiuti
in Italia.
Alla vigilia dell'edizione 2021 della fiera globale della gestione dei rifiuti, Ecomondo, siamo orgogliosi di condividere i dettagli dell'accordo tra Acea Ambiente e Recycleye. 
 Il nostro team di specialisti ed esperti sta adattando il sistema Recycleye Vision alle esigenze di Acea Ambiente per automatizzare il controllo qualità negli impianti di separazione dei rifiuti. Questa innovazione consentirà ad Acea Ambiente di avere informazioni in tempo reale sui propri impianti, garantendo costantemente una purezza elevata. Si tratta di una collaborazione entusiasmante per l'industria italiana della gestione dei rifiuti, che preannuncia una nuova era di automazione ed efficientamento nella cernita dei materiali per il riciclaggio. 
 Parlando di questa innovazione, Giovanni Vivarelli Presidente di Acea Ambiente ha dichiarato: "La gestione e la valorizzazione dei rifiuti fa parte dell'impegno di Acea Ambiente per l'economia circolare. La nostra collaborazione con Recycleye per sviluppare il primo sistema automatizzato di controllo qualità in Italia aumenterà il volume di materiali riciclati. Recycleye sta sviluppando tecnologie all'avanguardia nella gestione dei rifiuti e siamo consapevoli  dell'importanza ed efficacia di questo accordo, basata sulla ricerca e l'innovazione".
 Peter Hedley, CTO di Recycleye, ha dichiarato: "Questa collaborazione è un altro esempio tangibile del cambiamento che sta avvenendo nel settore della gestione dei rifiuti: il cambiamento che speravamo di ottenere quando abbiamo fondato Recycleye. Consentire ad Acea Ambiente di mantenere il proprio impegno verso un'economia circolare con la nostra tecnologia è un altro passo verso la risoluzione della crisi dei rifiuti. "
 Venite a vedere Recycleye a Ecomondo, stand 16, sala 3 per saperne di più sul nostro contributo al problema del secolo. Giovedi 28 ottobre alle 11.45, ascoltate direttamente il CEO di Recycleye, Victor Dewulf, dare una presentazione dal titolo: "Utilizzare l'intelligenza artificiale per portare innovazione nella gestione dei rifiuti".